Swiggy gets hundreds of millions in funding from heavyweight investors and Grab teams up with Shopee to offer same day delivery services. Delivery and logistics Food-delivery startup Swiggy gets US$210 million in fresh funding (India). New and existing investors participated in the latest round, which saw participants such as Meituan-Dianping, South African media company Naspers, […]
Swiggy gets hundreds of millions in funding from heavyweight investors and Grab teams up with Shopee to offer same day delivery services.
Delivery and logistics
Food-delivery startup Swiggy gets US$210 million in fresh funding (India). New and existing investors participated in the latest round, which saw participants such as Meituan-Dianping, South African media company Naspers, and Russia's DST Global. The money will be used to expand its supply chain network and enter new markets, Swiggy said. The company operates in 15 cities, with more than 35,000 restaurant partners and over 40,000 delivery drivers. (Livemint)
Grab partners with Shopee for same-day delivery (The Philippines). The ride-hailing company has teamed up with the ecommerce portal for a service called GrabExpress, as it looks to grow its last-mile logistics delivery service. In the coming months, Shopee plans to expand the service to more merchants and brands using its business-to-consumer portal Shopee Mall. (Tech in Asia)
Meituan-Dianping could file for US$6 billion Hong Kong listing this week (China). The restaurant review and delivery giant is said to be planning to submit an IPO to the bourse, according to people familiar with the matter. Observers are seeing a potential "blockbuster" listing, saying the company could raise US$6 billion with a targeted valuation of US$60 billion. Meituan-Dianping was valued at US$30 billion in its recent funding round last October. (Caixin)
Fintech
VCredit raised US$152 million in public listing (Hong Kong). The consumer finance service company sold 78.7 million shares at the lower end of its offer price, below its initial target of US$174 million. The proceeds from the IPO will be used to build its financing capabilities and for research and development. The company, which counts TPG Capital among its backers, raised US$50 million in its series C round in October last year. (DealStreetAsia)
SMECorner bags US$7 million funding from Capital First, others (India). With the fresh funds, the Mumbai-based micro lending startup will offeri more loans, expand its offerings offline, and improve its online portal. A group of high-net worth investors also participated in the round, along with Capital First and existing investor Accion Ventures. SMECorner aims to expand its client base to 5,000 this year, more than its current pool of 700 customers. (inc42)
WeChat providing real-time tax rebates at 77 airports (China). Claiming to not impose any fees on the transactions, the company's We Tax Refund provides travelers with a quick way to apply for tax refunds on its app. The new service is available in countries such as South Korea, Germany, Italy, Greece, and Finland. Tencent, WeChat's parent company, recently revealed plans to provide an electronic pass for travelers between Hong Kong and mainland China to make traveling between the two places more convenient. (Technode)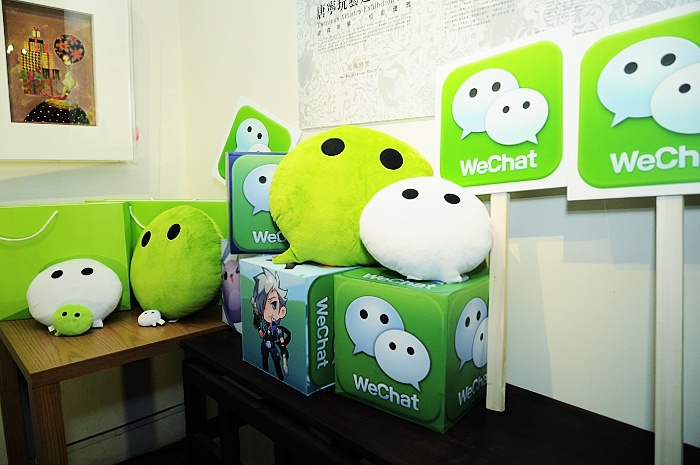 Photo credit: Sinchen Lin.
Ecommerce
Pinduoduo in hot water with its merchants (China). Touted as China's fastest growing ecommerce platform, the startup is at odds with its vendors after it began a clampdown on counterfeit items. Since early June, some store owners have staged a protest around the company's office in Shanghai to oppose the company's revised policies, and the number of protestors has grown to almost 1,000. Pinduoduo has taken to task over 200 of the stores on its platform, freezing over one hundred million yuan (US$15.4 million) in the merchants' accounts, local media reported. (KrAsia)
Enterprise software and services
Xiaomi's IPO could value it at half its speculated price (China). The company's Hong Kong listing could now value it at US$53.9 billion. The much-anticipated trade debut has been in the spotlight after the company put its China listing on hold earlier this week. Xiaomi's valuation has been hyped up ever since it announced its plan to go public, with top executives pushing for the IPO valuation to be as much as US$100 billion, making it the largest since tech giant Alibaba's. (DealStreetAsia)
Blockchain and cryptocurrencies
Indorse partners with blockchain talent sourcing platform to expand its reach (Singapore). The blockchain social network portal for professionals is working with Dream, a marketplace for high-end blockchain talent. Under the collaboration, Indorse will allow jobseekers on its platform to push their work profiles out to more networks. Indorse, which raised US$9 million in its token sale last year, has a system that allows users to build on their professional profiles while earning rewards through endorsing other users. (Indorse)
Authorities prohibit buying and selling of cryptocurrency without a license (Cambodia). All domestic investors must have a license to buy, sell or trade cryptocurrencies, according to a joint statement signed by the Exchange Commission of Cambodia, the General-Commissariat of National Police, and the National Bank of Cambodia. The statement follows further restrictions that disallow banks from providing account services to people who invest or trade in cryptocurrencies. (Coindesk)
Edtech
Online education platform VIPKid raises $500 million in series D+ (China). Heavy hitters including Tencent, Sequoia Capital China and Yunfeng Capital led the round, which is the world's largest in the online education space to date. The funding also brings the company's valuation to over US$20 billion. The money will go towards recruiting more native-speaking English teachers, grow its technology and product teams, and further expand its reach globally. The platform, which teaches English to children aged four to 12, is also considering the inclusion of math and other subjects to its curriculum. (KrAsia)
Travel and hospitality
Oyo Rooms enters China (India). The company said its current network spans over 11,000 rooms in 26 cities such as Hangzhou, Xian, Nanjing, and Guangzhou. It will focus on building it presence in China as it works toward its goal of transforming the region's hospitality industry. The company has already expanded its reach to Malaysia and Nepal. (Economic Times)
Media and entertainment
The News Lens raises US$4 million for series C (Taiwan). The news portal will be using some of the new funds to launch its in-house content management and data analytics platform. It's also looking to reach international readers via strategic partnerships with other Chinese-language online media platforms. The company started out as a Facebook page sharing news and analysis, but it now has 9 million unique readers and bought bought two websites earlier this year. (Techcrunch)
Gaming studio Mighty Bear raises seven-figure seed funding (Singapore). The company claims it has raised the largest seed funding in Southeast Asia to date in a round led by US-based gaming investors Skycatcher, Everblue and M Ventures. Mighty Bear didn't disclose the actual figure, but inside sources reported the amount at around US$2.5 million. The money will be used to hire developers and launch its first batch of games. The funding follows a pre-seed round last year that gave the startup a funding injection of US$775,000. (TechCrunch)
Google to train 200 Indian journalists to combat "fake news" (India). The tech giant launched an initiative that will train journalists to spot and verify the credibility of news sources. Training during the five-day boot camp will be conducted in English, Hindi, Tamil, Telugu, Bengali, Marathi and Kannada across different cities in the country. (Google)
Telecom
MyRepublic reveals three new mobile plans (Singapore). The new entrant into the country's mobile scene unveiled its no-contract plans, which offer data at a fixed price per month. The company uses a mobile virtual network operator model through Tata Communications, which allows it to operate without having to build its own network infrastructure and service management. It plans to launch more offerings in the coming months. (MyRepublic)
Huawei tests out 5G network ideas with telco (Singapore). The smartphone and telecommunications services company showcased a plethora of innovative use cases using the network with telco company M1. The demo included the first live broadcast of VR content over the network and its capabilities on mobile broadband. A potential use case included livestreaming and broadcasting of VR as well as augmented and mixed reality experiences in a future "smart" classroom, the company said. (Huawei)
Investors, incubators, and accelerators
Gobi Partners announces new appointments amid soon-to-launch Thai fund (Malaysia). The VC has appointed Dan Chong as COO, Khairul Khairi as partner for the Meranti ASEAN Growth Fund, and Shannon Kalayanamitr as venture partner for the company's upcoming Thailand Fund. Shannon, who advises the Thai government and is also the CMO of shopping site Orami, will represent the firm as it pitches to investors and looks for opportunities there. (Gobi Partners)
See: Previous Asia tech news roundups
This post Asia news roundup: Swiggy lands US$210 million, Grab works with Shopee for same-day delivery, and more appeared first on Tech in Asia.